Department of Design, IIT Guwahati
Know more about the department, students and the projects
Fellow astronaut exploring multiple disciplines and ideas to get the best experience from the short stay on mothership called Earth.
Designer | Researcher | Architect | Photographer | Yogi . A keen learner with a curious mind who loves to explore.
A time-travelling bunny rabbit once said,
"I can do anything I want, and so can you".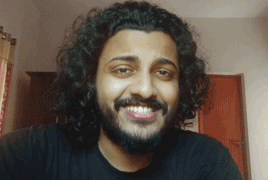 It is said, we comprise mostly of Carbon, Oxygen and Hydrogen.. But for me, I guess, it's Films, Art and Philosophy.
Your one stop problem solver, Cheers!
If a consciousness can't create, it ain't human !
A photo-researcher in pursuit of exploring and visualizing diversities through design. Hi, I am Madhu, an engineer designer from Kerala.
A mix of sports, research, adventure with a dash of inquisitivity and a handful of organizing ability.
Hi, I'm a designer highly passionate and motivated for art. Nature and everyday life are the main inspirations for my work.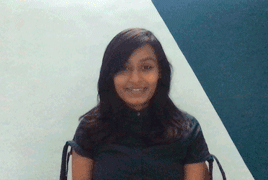 Curious being, with innate enthusiasm, who attempts to create a meaningful impact through research driven design, one design at a time.
Striving to use my senses to create sensible designs.
An ailurophile with a different outlook on life, who has a knack for organization and an interest in learning new mediums.
Over-thinker, Creative, Loves beaches, Football, Animals, People...basically everything. Should I be writing something more??
I believe in creating for meaningful reasons; hence my design journey has taken me everywhere from NGO to schools.
Hi ! I'm a visual lyricist who finds inspiration in the crimson glow of sunset at the margin of starry silence.
If it were up to my Dad, I would have been in real estate. But here I am, quite a 'REAL'ity check.
To be rich in Experiential Wealth - in my Life, through my Work!
I'm a traveler of both time and space
To be where I have been.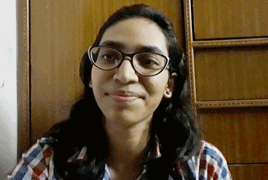 I am a nature and art enthusiast who loves designing, learning and exploring something new in the world.
Introvert by birth. Artist by passion. Architect by choice. Learner to be continued. Designer by "all the above".
"Work well and the rest will follow" is my philosophy in design, and in pretty much everything else :)
Can think creatively. 2 parts engineer, 2 parts artist, 3 parts geek, 4 parts dog parent and 5 parts empathetic fool. Too many parts?
I'm here to disturb peace, Yes I'm an Artist.
Resolved to align curiosity with purposefulness and a dash of lime.
A passionate illustrator traversing amidst technological landscapes of creativity.
On a Design venture. Growing and Glowing on the way!
I dance, I dribble, I design, I drool.
Chennai, Engineer, Designer, Paleontologist by heart. Love sci-fi and monsters
Dr. Abhishek Shrivastava
Faculty Placement Coordinator
Department Of Design
+91 8011693660
shri@iitg.ac.in
​
Sanchit Khess
Student Placement CoordinatorDepartment Of Design
+919934767040